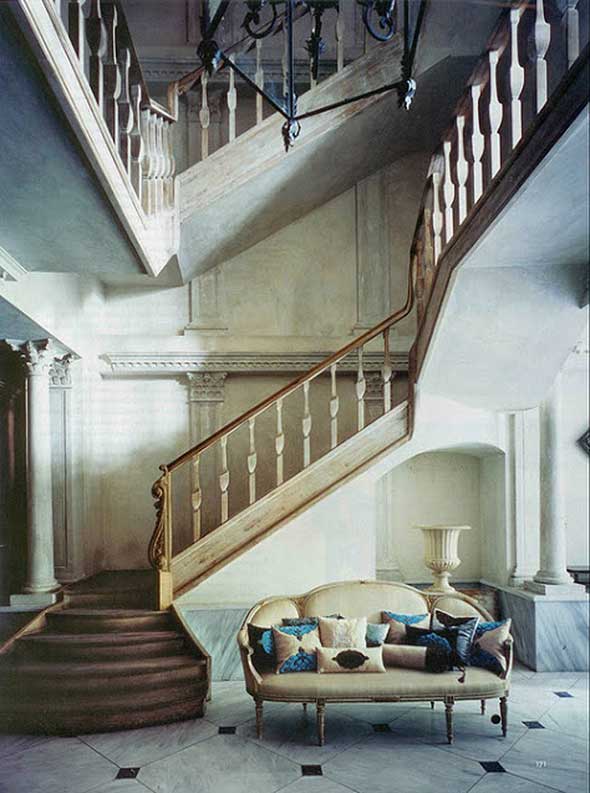 I enjoy a good throw pillow. They're an easy way to add a pop of color without spending a fortune, and you can throw them around, obviously. Mix and match. Rotate. Whatever you want to call it. It's important that you do this, because a room gets very boring after awhile but if you change out your throw pillows, it's like you're in a whole new room and you didn't even spend any money. It's the ultimate optical illusion.
On Sunday I decided to make a huge batch of mint ice cubes because they're cute and really fun to put into a mojito, but then I needed something else to do. So I drove to the Vieux Quartier in Annecy, which is where I go whenever I need new butter molds or wine-making implements. Well, HELLO, look at what I found in some dusty old stall. Throw pillows. A bunch of them. And this guy was practically giving them away. I haven't told Pepito yet, because he thinks I have too many throw pillows but I know that you can never have too many throw pillows. I actually have a room just for throw pillows, which I find very comforting and comfortable.
Once I got home, I piled them up on this gorgeous settee in the salon and tried to sit down, which was difficult. I finally was able to perch myself on the very edge and am in château heaven. C'est magnifique, non?
Bisous,
M.