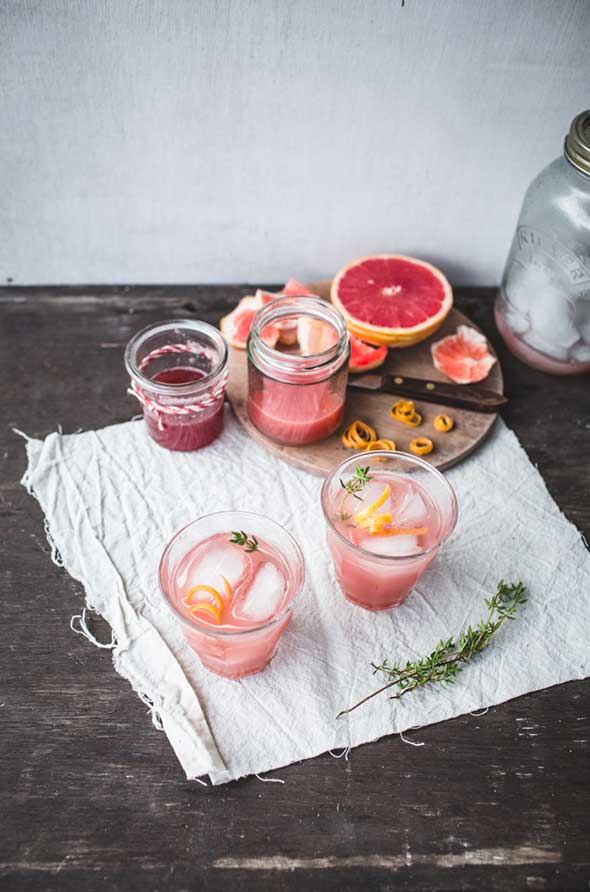 I am on vacation right now. Sometimes you just need to exfoliate, get the hell out of your château and explore the world. Made my way down the coast to Biarritz, crossed the border into Spain, meandered through St. Jean de Luz, down to Riogordo, and then the car broke down in Ronda, which is the most amazing thing that's ever happened to me.
At the urging of a good friend, I explored this ancient, dramatic city and all of the medieval, historic charm it offers. The theatrical escarpments and views take the breath from your lungs and it's really cute that the Puente Nuevo was constructed in 1751.
So here I am, enjoying this lovely city, not knowing where tomorrow will take me. Presently, a dark-eyebrowed, high cheek-boned waiter is serving me what's called a "Paloma". Not because he knows I like Mexicans, but because grapefruit in this region of Spain right now is amazing. Skin the color of rose petals. And I don't even like grapefruit, but this is a lovely drink. Oh. And because I smiled when he told me that it translates into "my dove". I am a dove.
Here's the breakdown. 1/4 c fresh grapefruit, 1T fresh lime juice, 1t sugar, 1/4 c (good) tequila, and 1/4 c club soda.
I would send you the recipe but I'm too busy enjoying myself.
Bisous,
M.
(Maybe Morocco tomorrow)